Shopping Cart
Your Cart is Empty
There was an error with PayPal
Click here to try again
Thank you for your business!
You should be receiving an order confirmation from Paypal shortly.
Exit Shopping Cart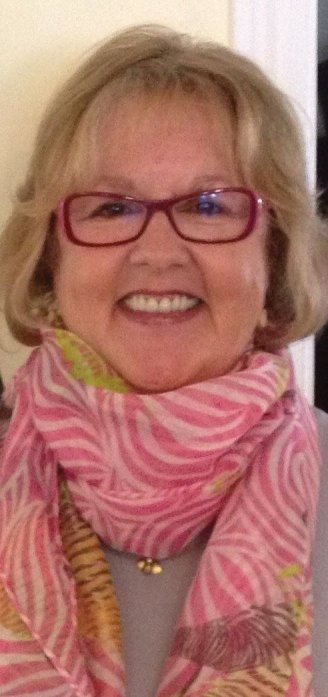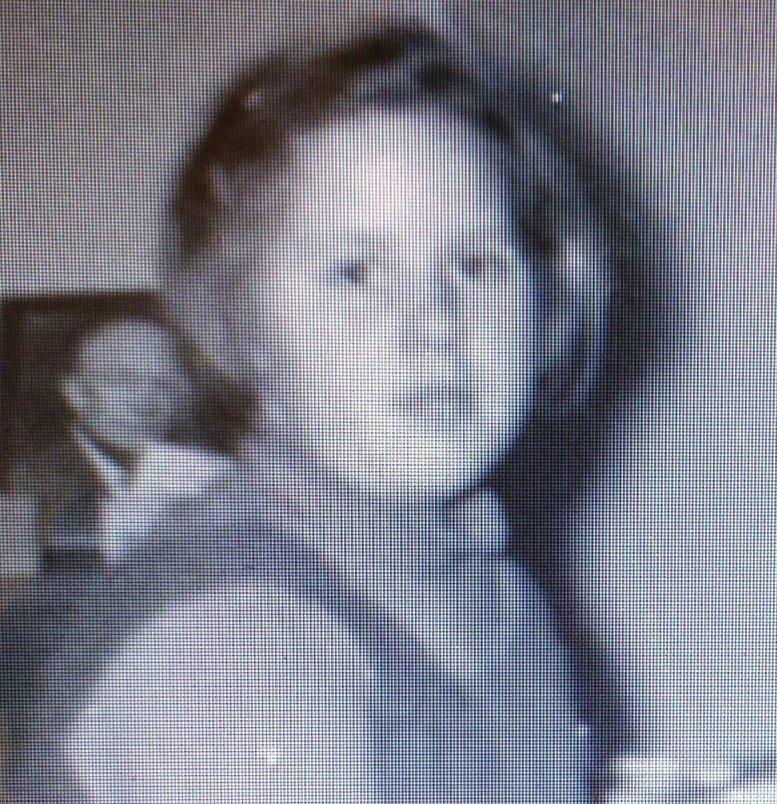 What do these two photographs have to do with one another? The one on the left was taken last Friday (September 20, 2013), the one on the right was taken when I was in sixth or seventh grade. The first is now-at 67-the latter was taken when I was 11 or 12. The answer to the question is that they were both taken by dear friends. The first by my friend, Carol,  who has been my constant companion and kind critic on my book journey. The second taken by my friend, Sharon, when I was a newly transplanted sixth or seventh grader, having moved to a new place for the second time in three years. Both answered a prayer. Carol and I were close in college-in each others' weddings, shared our early  marriages and new children together. We lost touch for awhile, but found each other serendipitously weeks before Larry died--when I needed her the most. Sharon befriended me when I was a pretty sad youngster. As I wrote in Above and Beyond Wellfleet, my father endured some financial misfortune and at the time this photo was taken in her room, our family was still in the throes of recovery. It's hard to move as a young adult--well, really it's always hard. But being the new kid on the block is especially unsettling. Carol and I discovered that for several years we had lived twenty minutes from each other on the Cape--but our chance meeting felt like it had been ordained by someone greater than we. Sharon took me under her wing. I remember the good times we had together, and how she made me feel welcome in a strange land. I especially remember that when my beloved black cocker spaniel got hit by a car and died, Sharon wrote up this fantastic "legal" agreement giving me part ownership of her black cocker spaniel, Caviar. Friday , Carol accompanied me to another book discussion. She seems never to tire of hearing my words and it amazes me, and warms my tender writer's heart more than I can express. Yesterday, Sharon sent me a message on FB saying that she had been sorting photographs and came across this one taken in her room. I adore the fact that there is a photograph of President Eisenhower on her credenza. I think we were supposed to grow up Republicans-maybe she did--I did not. But no matter.
Isn't that the beauty of lasting friendships--we never forget each other. The spanning years actually bring us closer together--because we still care for one another--we remember childish laughter, struggles in young family adjustments, and cleave to one another just at a time when we think our memories may be growing dim.
Not so--they shine brightly for me. I feel so privileged to have Sharon and Carol in my life and my other friends that keep reminding me that I have truly so much for which to be thankful.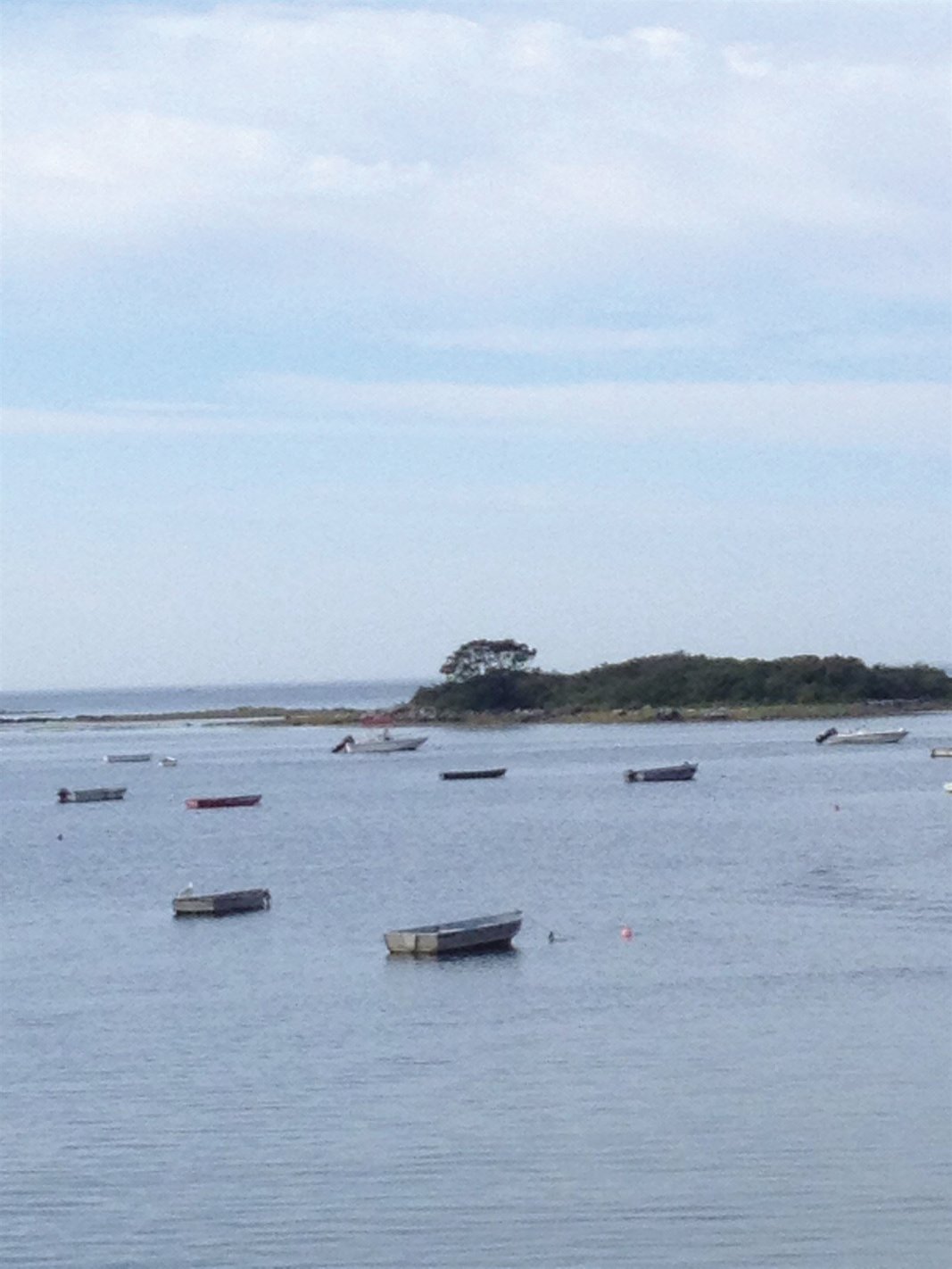 I just left a friend's house after an overnight visit. A friend I've known for over 27 years.
Right now, I am sitting on a bench overlooking Cape Porpoise, ME harbor. It is one of my favorite places. It is about an hour from my home. I come here some times alone--some times bringing visiting friends. I come here in every season. I have a photograph of a dear friend and me  in this very spot on a freezing-cold January day when the harbor was slick with ice crystals.
The harbor is beautiful-calm and peaceful. As I sit here looking at the beauty, my thoughts of friends pleasantly overtake my being mesmerized by the water, boats and island. My journal captures these thoughts (which are now being transcribed on my computer).

I think about the greeting card phrase "friends are the family you choose." I am fortunate in that my family are my friends--my daughter and son and their families being my best friends.
When I mentally survey the list of those I feel privileged to call friend, I realize they reflect the mirror of my life--each phase of it. There are the friends who shared childhood, school and college experiences. There are those who shared experiences of being a new parent, burgeoning careers and dramatic changes of life and loss.
My friends represent the rich tapestry of my life. Each is like a thread that I hung onto and wove into my happy and sad moments.

Last night over a glass (or two) of good wine, my friend and I talked about the old days--some good-some bad. We recounted a story we've told each other time after time about how we first met as strangers on a 36 ft. sailboat living together for five days. We were a part of three couples who were sailing around the island of Antigua. We could have become instant enemies--dealing with the close quarters and the "events" which happened every day. Instead we became close friends.

Her husband and mine are gone. We hold fast to the remaining couple, because they are the standard bearers of our original friendship.
As I left to go home this morning, I stopped for coffee, and then I was pulled to this bench, overlooking this harbor to collect my thoughts. I did not know that they would lean into a whole retrospective of thinking about all my friends. As I reread that sentence I wondered if it had an air of pomposity -- as if I were saying --"oh, look at me and how many friends I have." I was worried. That would be a terrible interpretation. Rather, the meaning I wish to convey is "look, how lucky I am." Because, in fact, I count my friends as one of my great blessings. And it's not often that I got to say a group "thank you."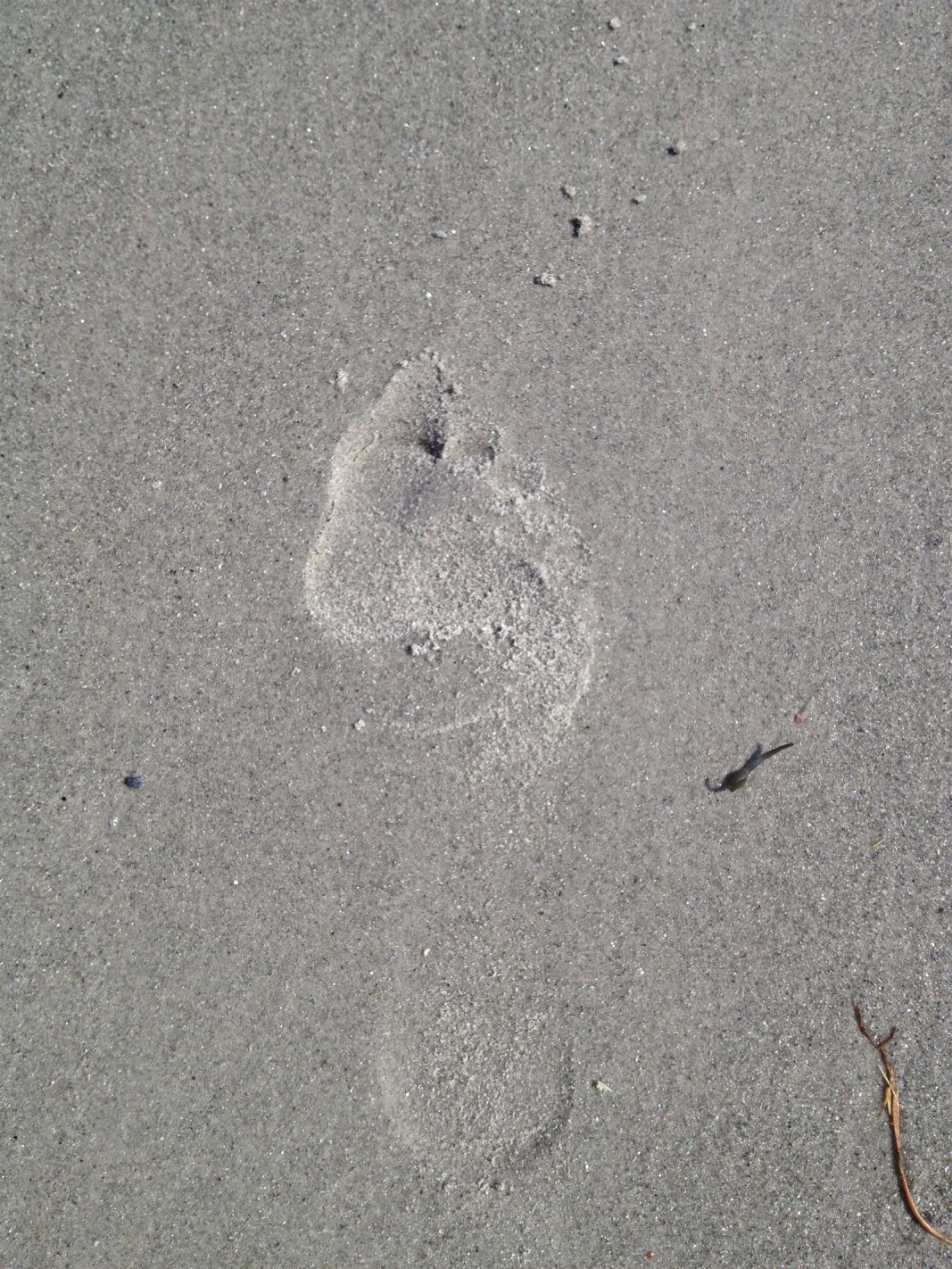 This past weekend, I was visiting dear friends--one couple who rent the same cottage every summer and another friend who owns a home down the street.Both cottage and home face a gorgeous sandy beach. Sandy beach in Maine on the ocean is somewhat of an oxymoron, since Maine is known for its granite rocks at the edge of the water. 

I like to take long walks on this beach. I pick and choose carefully the places where I walk, because I find walking meditative. I know most regard walking as good for his or her health--but while I acknowledge how good it is--that's not my primary purpose.
Although, when I was on my solo sojourn in Canada in late November eleven years ago escaping the first holidays without Larry, I discovered I hadn't packed enough warm clothes. I found a shop in Magog in Quebec. When I walked in the store, I saw snowboards, skis, and sleds hanging on the wall and all the staff looked as if they had just climbed Mt. Everest-and were ready to climb again at a moment's notice. A very fit young woman greeted me enthusiastically and asked how she might help me and what was my sport. I thought for a moment, realizing that none of the gear which surrounded me represented my sport so I answered "walking, walking is my sport, and my legs are freezing." Undaunted, she found me two pair of ski pants that I still pull out every winter when "freezing walking" is required.
While walking was my sport that day, it is for me a contemplative exercise. This past weekend I must have walked that beach for over an hour or more. I didn't time myself, nor do I have a notion of how many miles I walked. I do know that my head was flooded with good thoughts. I was thankful that for over thirty years, I was still able to come and visit the friends who used to welcome both Larry and me with  open arms and now just me. I thought about how the sound of the  waves lapping at the shore inexorably soothed me. I looked at the children digging in the sand or screeching with joy in the water and thanked my lucky stars for my three grandchildren and the enormous joy they bring to me--even just the thought of them. I looked at families--parents, uncles, aunts, grandparents, sisters and brothers and said a silent prayer for my family.
The image of the footprint in the sand is not mine. It looked more like Larry's to me when I took the photograph. Because he was surely walking with me.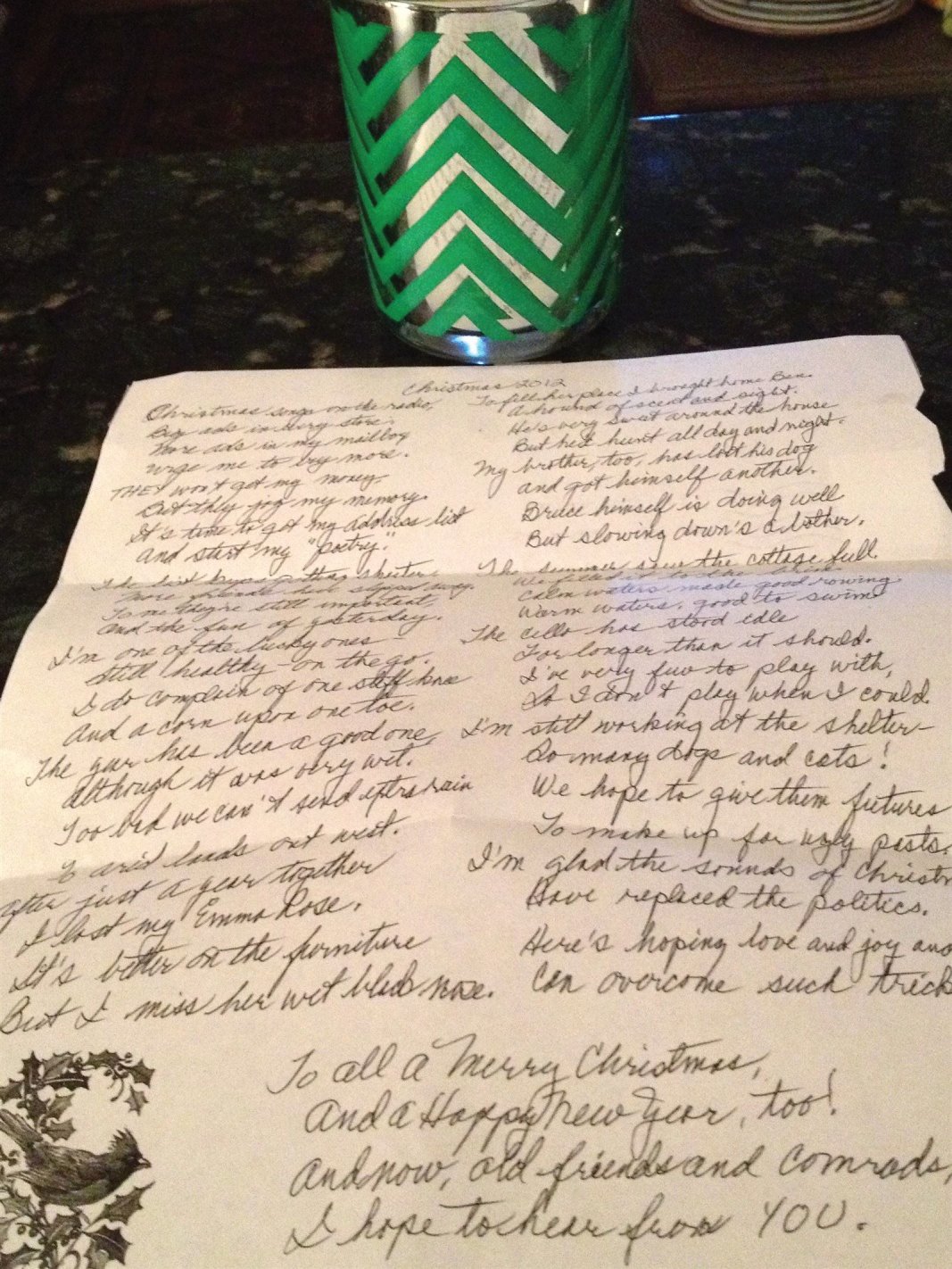 I just brewed a cup of tea, lit a candle, and put on some of my favorite holiday music. I am about to start a yearly tradition that was faithfully followed by my parents--sending cards to friends and family expressing wishes for happy holidays and hopes for a peaceful new year.It is a tradition that has been abandoned by some, particularly because the holidays can get too crazy with so many added responsibilities--shopping, cooking and attending holiday events.All of the things I just mentioned are supposed to add to the magic of the holiday moments, but too often they become a long list of tasks that have to be met--within a certain deadline.The easiest task to eliminate seems to be setting aside time to personally communicate with one another.And by personal, I mean the written word--the hand inscribed word or two personalizing the message. The image accompanying this post is a poem written every year by our Maine cottage neighbor.I cannot begin to guess her age--all I know is that my family and I watch in awe as she rows her dory in the early morning. We guess Peggy is in her  80's. Her holiday poem is almost always the first one to arrive in my mailbox.She sets the bar high when it comes to communicating a personal message to friends and family.So did my mother.When she died at 97, I took her address book and wrote to special friends who would wonder why they hadn't received a holiday card from Frances.It still makes me tear up thinking of her sitting in her chair the last few years of her life having received her cards from the Pine Tree Society (which provides services to the disabled and adaptive equipment for children).It took her quite a few days to write to her friends--because she did just that.Every card carried a personal message.Her messages were always about the recipient.She wrote a few brief words about her life-but mostly she inquired about the lives of others to whom she was writing.It was an unselfish communication, but it also resulted in her friends and family being eager to answer her questions.When my mother and father did the cards together (they had a separate address book for holiday cards) my father would also add a word or two and it was his job to keep track of cards sent and cards received.I save cards received each year and put them with my holiday decorations.I like to reread the messages and then I recycle the front of the card to use as gift cards for my presents.While I still prefer the handwritten note, I do believe that any way you can wish friends happiness and peace is meaningful.So I wish those of you who read this blog a very happy holiday season and much joy in the new year.
Connie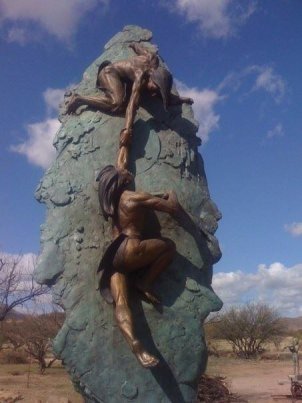 When visiting friends several years ago, we visited a beautiful sculpture garden in Tubac, AZ. This magnificent sculpture took my breath away. 
More than the beauty of the image, I felt the artist captured what "the hand in friendship" truly means.
For the past ten years, my family and friends extended their love for me with every sinew. I could not have climbed "my rock" without them.

The musings in this blog will have no specific themes--however, the love of family and friends will be a common thread--as well as gratitude.   Connie

/