Shopping Cart
Your Cart is Empty
There was an error with PayPal
Click here to try again
Thank you for your business!
You should be receiving an order confirmation from Paypal shortly.
Exit Shopping Cart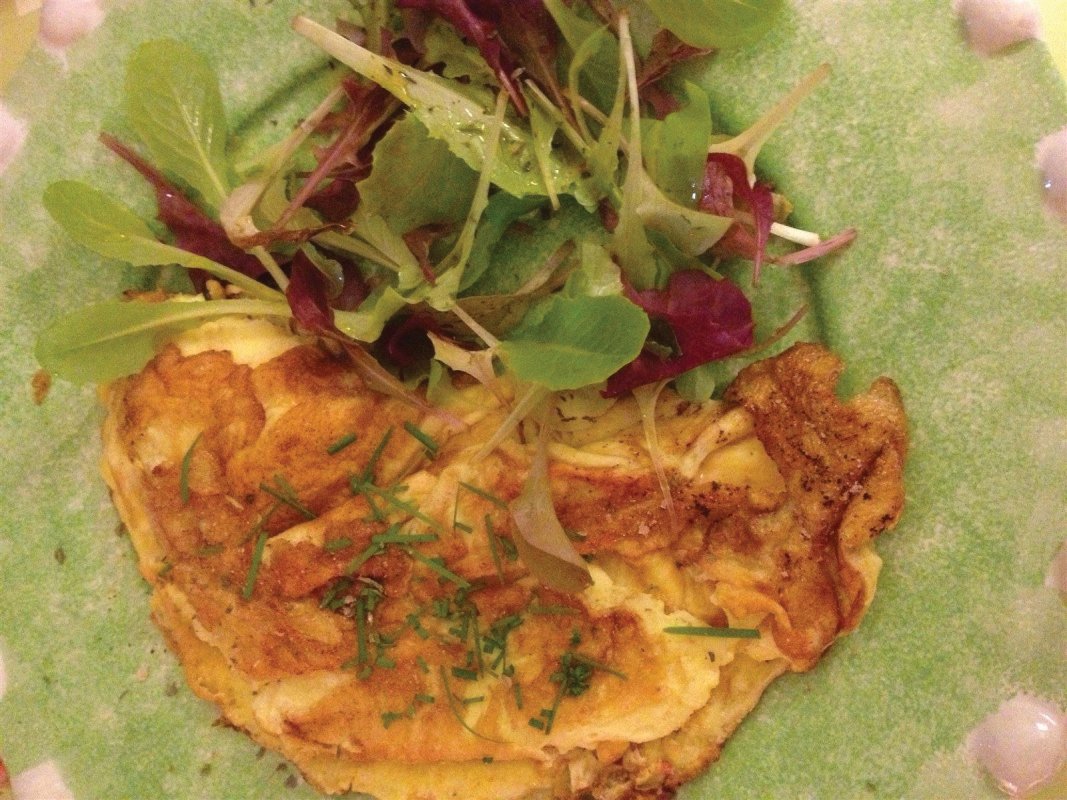 I started reading this weekend Dearie  The Remarkable Life of Julia Child by Bob Spitz; it's wonderful. It is more than I imagined. I thought I was going to be reading another story about how Julia Child revolutionized how we cook. Even how she is obviously the reason why watching cooking shows on television has become a national past time. I like to cook, my husband Larry--not so much. He could make a mean peanut butter and jam sandwich and excelled at fresh-squeezed orange juice--but that was about the extent of his prowess in the kitchen. But we both used to love to watch Emeril Lagasse's show on the Food Network and the phrase "kick it up a notch" became a family favorite. Even when Larry was weak towards the end and food wasn't so appealing, we would still entertain ourselves watching Emeril.

That's how I viewed Julia before I started reading this book. I thought she kicked cooking up a notch and taught women how to be more inventive in the kitchen. I never realized before reading Dearie  that she grabbed the attention of women in the early 1960's, much in the same way the Women's Liberation movement was opening our eyes. Here's an excerpt from  Dearie

"The story of her emancipation and self-realization runs parallel...to the struggle of post-war modern American women: the dearth of opportunity available to her, the lack of respect for her untapped talents, the frustrations of the educated housewife who felt bored and trapped by the traditional role that had been handed to her by the tedium of housework, the demands of motherhood, being the perfect cheerleader, the perfect hostess...The domestic life of that era was fraught with dissatisfaction."

In the book, Spitz quotes journalist Laura Shapiro "Homemakers read the Feminine Mystique for the same reason they watched the French Chef. They had been waiting a long time and they were hungry."
WOW! Those words blew me away. I never made the connection. I married my first husband in 1967 two weeks after I graduated from college. I was one of the homemakers described in the earlier paragraph. I loved my children with all my heart, but I felt like a duck out of water most of the day. I was confused about why I went to college and what I was doing with that education on a daily basis. I was not a good homemaker, so bad at keeping up with the laundry that one day my husband had to wear his jock strap to work because he had no clean underwear.

In my mid-twenties with two children who were two and five years old, I started to volunteer at our local political headquarters. A few hours a week turned into a paid position, and from there I went on to build a full-time career.

Did I know then that Julia Child was one of my heroes along with Betty Friedan, Gloria Steinem, and Marilyn French? No, I did not. But in retrospect because of reading this book, I now know she was. 
I did like to cook. I did not like the other aspects of housework -obviously! I recall getting Julia's books at the library and being charmed by watching her on PBS. The apocryphal story about her dropping a turkey or chicken on the floor during a televised episode was actually Julia flipping a potato pancake in the air and a portion flew out of the pan--she patched it up. The best thing that came out of that incident was her legendary remark "if you're alone in the kitchen, who is going to see."

I was fortunate to see Julia in her eighties speak at a luncheon in Rochester, NY. I got to shake her hand, but now I wish I had been able to thank her for more than helping me to become a better, fearless cook. I wish I had the chance to thank her for helping me to become a better, fearless person.
The image in this post is Julia's omelet. A staple in my kitchen--a kitchen which now provides sustenance for mostly me. I have it at least once a week. I found out from reading Dearie --Julia made this omelet in her first appearance on WGBH-TV on a science show in 1962. The show that launched her career and changed how we cook forever.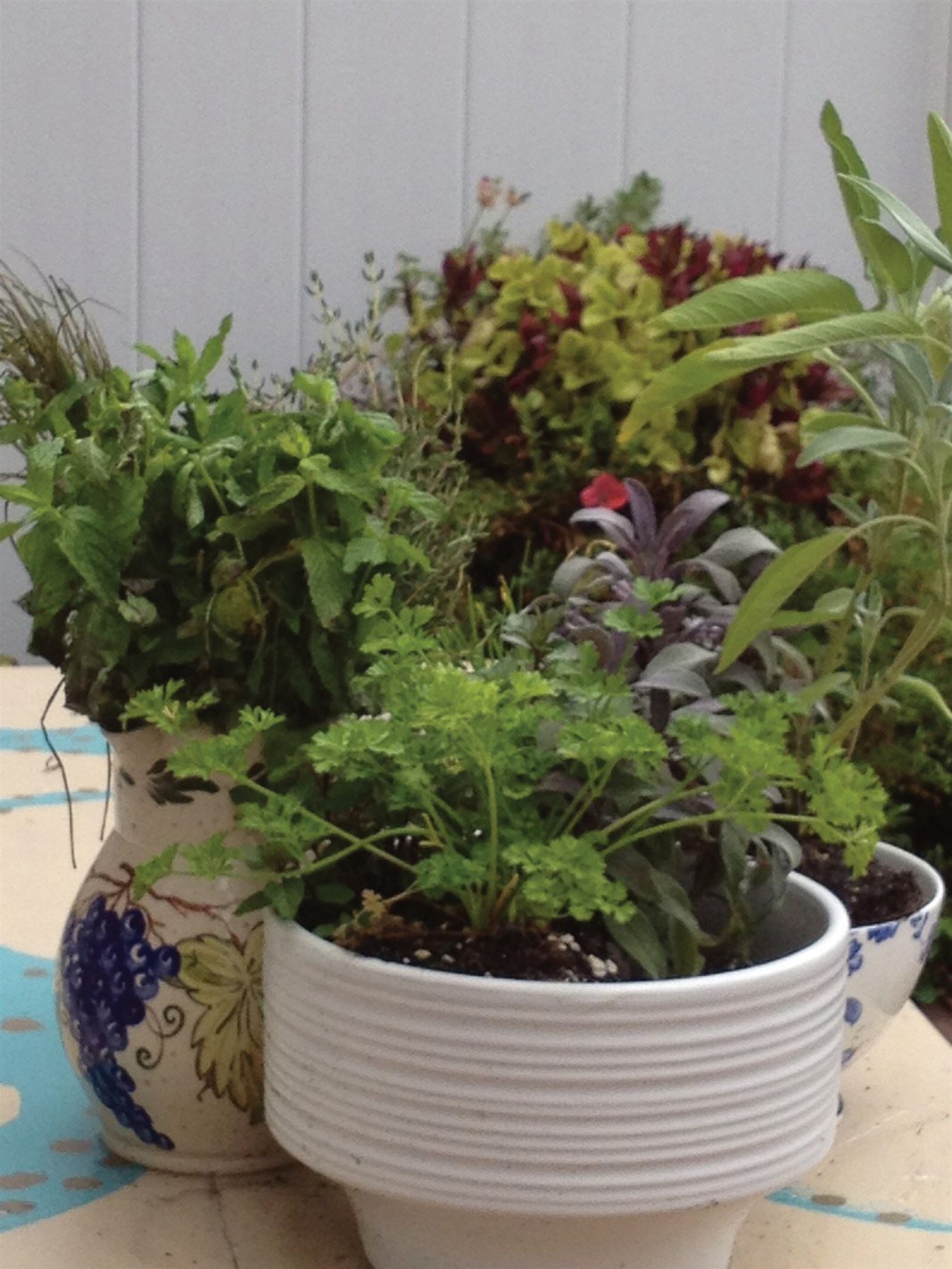 Labor Day! It is supposed to be a holiday celebrated to honor those who work hard every day of the week--and yes, every day is more the norm than having weekends free. Have we come a long way--mostly--but not far enough.

If my family's experiences are common with others, I imagine that most feel the tug of cell phone calls, email messages and instant messages--the former word, being the watchword-"instant." I see my children being tethered to a world benefited by technological advances--but freedom from this world is hard to come by.
Mind you, they don't complain much--I am not complaining on their behalf--but this Labor Day celebration has become deeper than just relief from the sweat shops of long ago.
There's a lot of fodder to mull over in what I've just written--fodder which I will think about in the year before the next Labor Day--and, yes, as is my wont, I will probably write about it.
But today, I am focusing on my Labor Day traditions--and they involve cooking. I think my mind calendar recognizes that winter is coming, and I am gripped by a terrific nesting instinct. Five minutes ago, I put a huge pot of chicken soup to boil on the stove, consisting of chicken carcasses that I have frozen and tender frozen chicken morsels (which I have saved for soup), fresh onions from the farm market, parsnips for sweet flavor, and a bunch of tri-color carrots. To all of that I add sprigs of what you see in the accompanying photograph. My herbs. I love herbs--I love their fragrance. Every time I snip a leave of sage or throw into a pot of sprig of thyme I am transcended back to the era of kitchen gardens.
In 1992, our house was battered by Hurricane Bob. Larry and I were in Rochester when we knew that the hurricane was going to strike, and we feared for our home--the way one would worry about a family member in danger. We got in the car as soon as we could, and arrived in our driveway at about 2am. Our car headlights revealed that a huge limb of a tree had gouged my "kitchen herb garden." I cried out "oh, my herb garden." Larry (as was his way), calmly said "do you see that the rest of the tree has fallen on our house?" Hmmm--yes, I guess I had--but-my herb garden.
Back to Labor Day. Our house was a pretty frenetic place when our kids were teenagers--both adults-mother and step-father--had incredibly busy careers. The teenagers in residence had lots going on in their lives as well. Truth be told, we probably ate out more than we ate in. But on Labor Day, the nesting instinct hit me full force.

I did what I am doing today, every burner had something brewing--from soups, to sauces, to mulled fresh fruits. I recall clearly, my son, Rob, coming down the back stairs and passing the stove and looking at me and saying "so, mom, are you going for mother of the year?!" It wasn't fresh, it was just his way of acknowledging that this is what his mother did on Labor Day. I'm sure it had something to do with honoring visually--home and hearth. 
Our family lived a modern life--but traditions--and food played a role--and it was how I have honored my Labor Day. 
The odd thing is--my nesting instincts while still vital are feathering an empty nest now. But no matter--I will freeze what I make today to feed my visiting family. As I close this piece, I am looking at a simmering pot, smelling the fragrance of the herbs and letting my mind happily drift to the memory of "so, mom, are you going for mother of the year."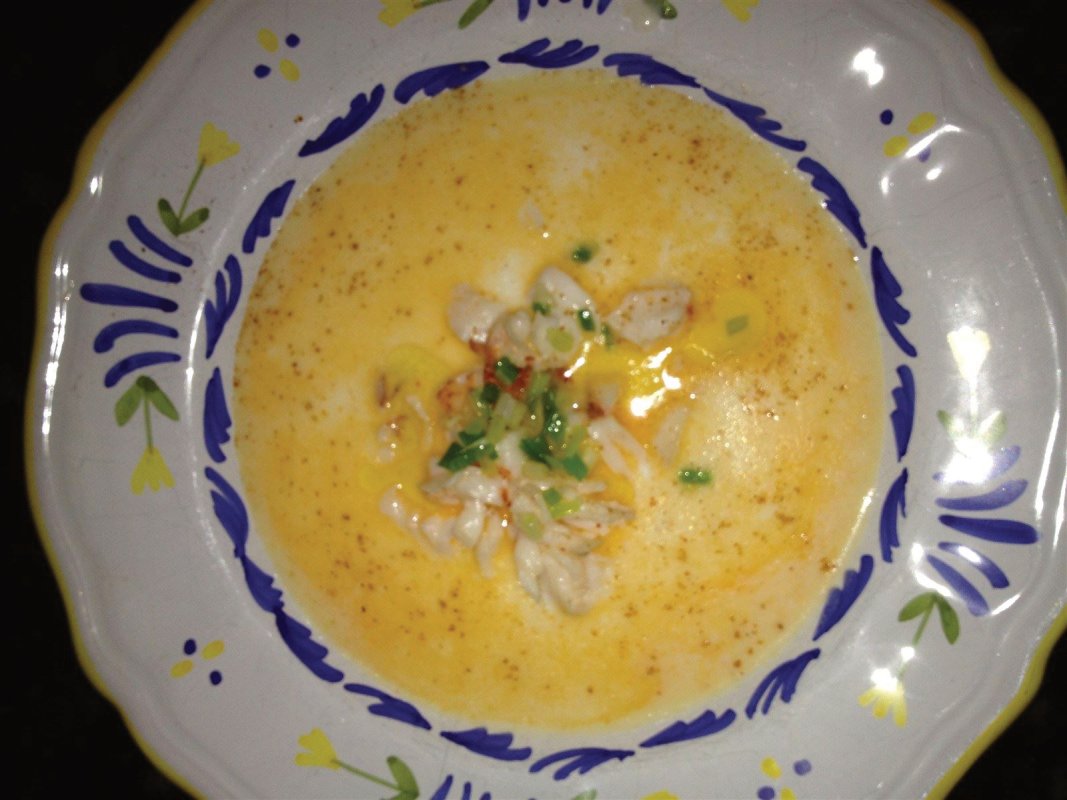 There is a story entitled "Half a Pair of Scissors" in Above & Beyond Wellfleet that honors my grandmother and what an inspiration she was to me. She was a widow  (still hate that word) for over 50 years; her husband died when my father was eleven.
Part of her "moving on" with her life after my grandfather died was to secure for her and future family generations a magnificent cottage located in the small lobster fishing village of Friendship, Maine. My grandchildren are the sixth generation to have gathered memories in this cottage. Part of grandmother's legacy was that she taught her family to respect all of our neighbors--not just those who were summer neighbors--but those friends who lived in the village. Those who helped her through the arduous transition of becoming a beloved wife to grieving widow to strong woman on her own.My siblings and I got to share in the village friendships that she forged.There were friends of hers that I had the privilege of knowing--Agnes, Les, Nels, Marie. Two of my grandchildren were watched over when they youngsters by Marie and Nel's great granddaughter. My son Rob as a six week old infant was never happier than when I saw him being held in the ample arms of Marie --who among others enjoyed her fabulous cooking (blueberry gingerbread--a recipe I don't believe exists-but whose taste cannot be forgotten). These families all made their living from lobstering.This year, all the families (especially Maine families and in particular Friendship families) were crushed by a perfect storm of making their catches abundant--but gave them no abundance. That is a long story--which I will not go into. But it is their hardship which inspired the first recipe on this blog.  I am a "pinch of this and a pinch of that" cook. So please bear with me.  I think you will get the essence of this lobster stew. Here goes:  Sautee the meat of  four shelled, cooked lobsters cut into one inch cubes in about 3 tablespoons of butter (or add another tablespoon, I love butter).I think the lobster is the most important ingredient so I don't use as much milk and cream as most recipes. Heat gently about four cups whole milk and cream--3 cups milk to one cup cream. Combine the sauteed lobster meat and the milk mixture and heat--but be very careful not to boil--so maybe on the burner for about five minutes (watched carefully). Pour into a heated bowl-milk mixture first and then mound the lobster in the center.Sprinkle paprika around milk and THEN add one tablespoon of Drambuie on top of the lobster meat (if you want it unadulterated--that's fine). Sprinkle a few sauteed green onions on top of it all and there you have it. How many does this recipe serve?That depends on who you're serving. Could be four one cup serving-or whatever pleases you and your guests.Martha Stewart would cringe at the writing of this recipe--but I hope you get the gist of it. It is about the food--but it is also about paying homage to people who work hard to give us the luxury of lobster.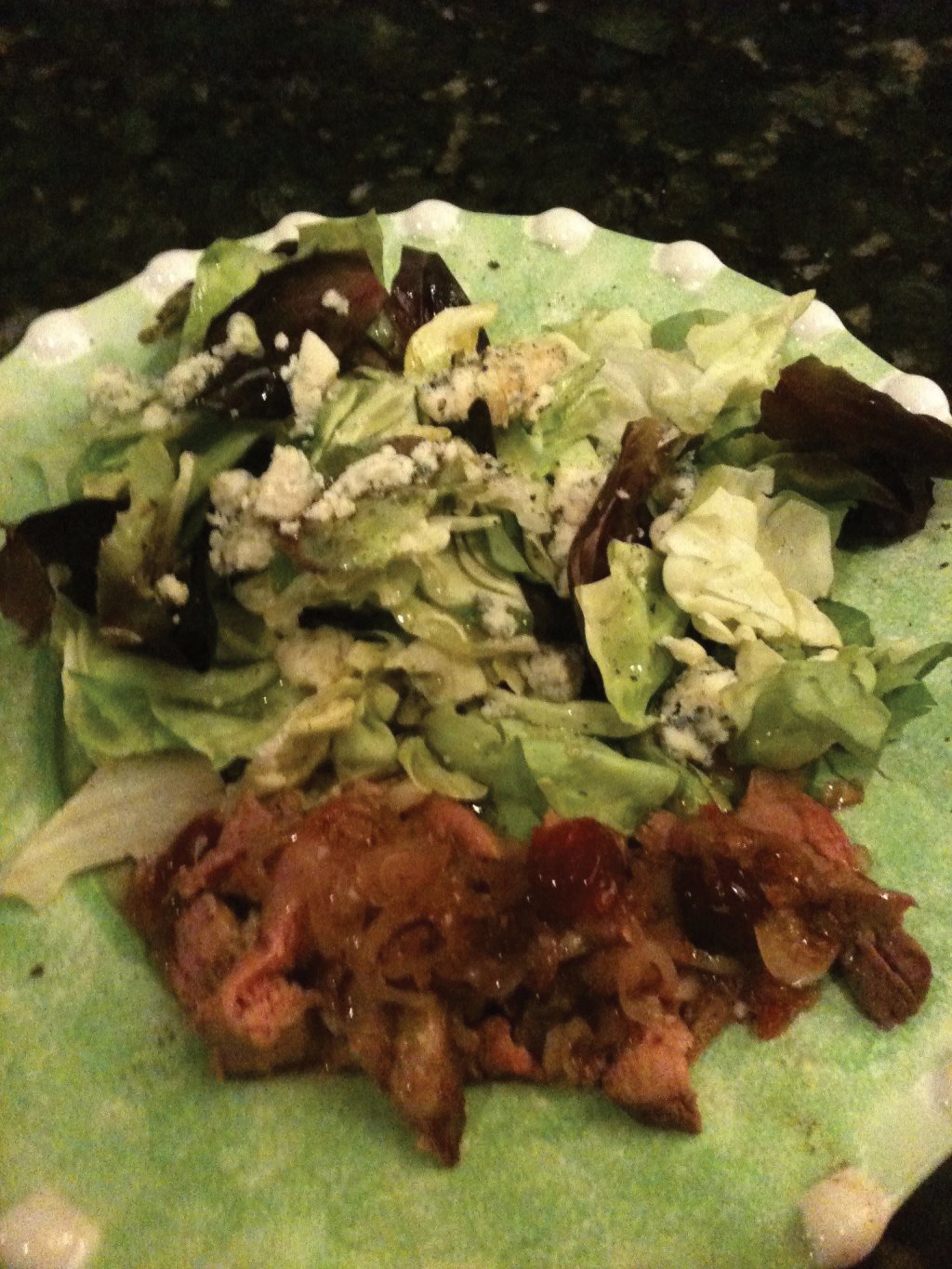 I just returned from the Newburyport Farmer's Market laden down with bags of red, yellow and heirloom tomatoes, two different kinds of basil, organic cabbage, and lavender honey. All just for me. Cooking for one which was one of the adjustments I had to make over the past ten years and talked a bit about in Above & Beyond Wellfleet did not come naturally. I don't think it does for most folks who are used to sharing the table with family and partners. "What's the point" is a phrase that creeps into the mind. I will be the only one enjoying the fruits (and vegetables) of my labor. But that really is the point--seeking out enjoyment wherever it can be found.But the exercise is especially hard when years of experience in meal preparation are entirely different. When my husband was battling his cancer, my kitchen was my laboratory. I researched any food to make what I thought would build his stamina. When he died, one of the things I couldn't face was the kitchen where my efforts had failed. I never realized I put so much faith in the food I served to help enable his cure. But I had. It took me some time to treat myself with the same kind of care--honoring food as building stamina. Food does build strength and the grieving mind and body needs all the strength it can get. I forced myself to understand this and now I've taken it to another level. I take pleasure most everyday in enjoying my evening meal. I create some pageantry out of it--taking care to make healthy dinners, that look appealing, lighting a candle and pouring myself a glass of wine. I had the pleasure of meeting  Judith Jones (she who convinced Knopf to publish Julia Childs -Mastering the Art of French Cooking) at the 2011 Key West Literary Seminar. I told her how much her book The Pleasure of Cooking For One (a book she wrote after her husband died) meant to me. Her inscription to me was
"It makes a difference". Yes, it does make a difference. In this blog, I will share some of my favorite recipes--they can be made for more than one person. The companion photograph is a salad --Boston lettuce, gorgonzola cheese crumbles, sliced tenderloin, topped with a sweet onion relish, sprinkled with a few sliced kalamata olives. Bon Appetit and remember to treat yourself kindly.

/