Shopping Cart
Your Cart is Empty
There was an error with PayPal
Click here to try again
Thank you for your business!
You should be receiving an order confirmation from Paypal shortly.
Exit Shopping Cart
Eleven years ago in November 2002, I took the photograph on the left. It was Thanksgiving Day. I was traveling alone in Canada trying to heal my broken heart ten months after my husband died. I wrote about my healing journey in my memoir Above and Beyond Wellfleet. I visited the Abbey Saint Benoit du Lac seeking solace on a day that really was my husband's high holy day. He loved Thanksgiving. Nothing made him happier than to be at the head of the table in front of a huge turkey, table laden with scrumptious food and surrounded by family and friends. One year, we had too many to be seated around the dining room table, so we brought the ping pong table up from the basement and covered it with several large damask table cloths.

Facing my first Thanksgiving without him was almost more than I could bear-so as I wrote in my book "I ran away from home." Almost as divine intervention, this beautiful Abbey was about a half hour away from the inn where I was staying. I went to the 11:00 o'clock Mass Thanksgiving day morning and listened to the Monks sing Gregorian chants. When I took Communion--I felt my husband by my side. I was consoled.
Last week, I went to the Abbey for joy not for solace. I was taking another Canadian sojourn. This time I was not alone. I was retracing some of my over a decade old experiences with my 11 year old grandson, Ethan. We stayed in the same town, No. Hatley, where I stayed in 2002. I asked Ethan if he would like to go to the Abbey. He is a remarkable child/young man--another blog for that description. Yes, he wanted to go.

What a privileged moment I had in store. He was entranced.So entranced that when we went to the Abbey gift shop, he looked for architectural drawings of the Abbey (which we did not find) so that he could design his future house with what he saw. I thought the visit would be quick. It was not. He took it all in. He asked questions about the altar, about the gorgeous container in which the holy water was kept. He even made an extremely funny comment. Which had to do with seeing a small group of people on a platform next to the tower. He wanted to go there, so we asked and were told, "no, that's not possible." When we were leaving Ethan remarked about the group on the platform, he said to me, "they must have been Monks dressed in casual clothing." Priceless.
Eleven years ago, I left the Abbey with a slightly uplifted spirit. Hope was beginning to melt my  icy heart. 
Last week, I left the Abbey laughing and full of joy. Both experiences are sacred.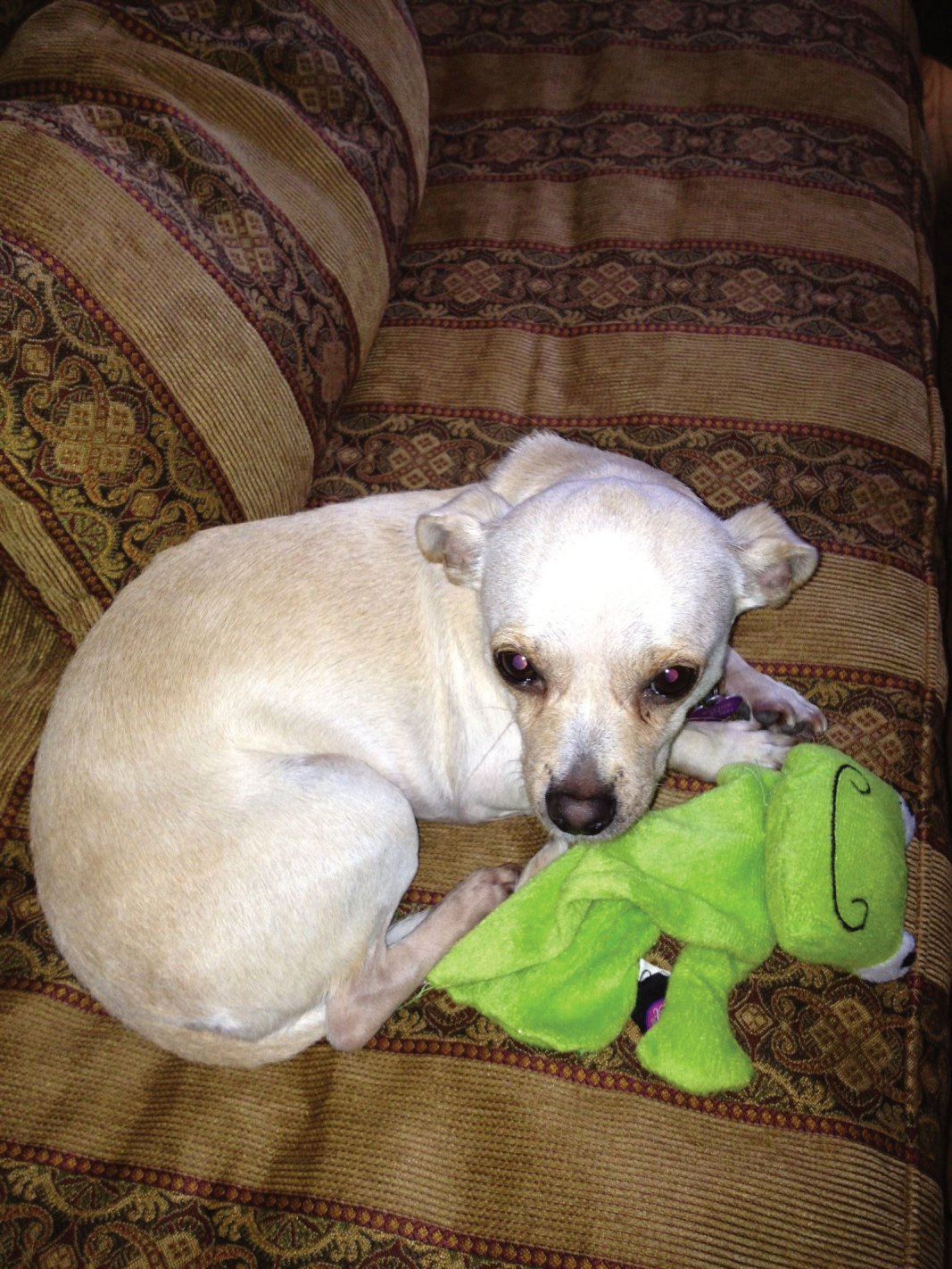 One of my dedications in Above & Beyond Wellfeet was to my dog, Binker ("the closest to being human on four paws). She was my trusted companion when I was beginning my solo flight after my husband died. I had to say goodbye to her this summer (she was nineteen). My son and his family helped me over this horrible hurdle, Rob sitting by my side as I held Binker for the last time. This was the second time we had said goodbye together to a treasured friend.When I called Katie to tell her about Binker (this human dog was Katie and David's "first child), she said "don't worry, mom, we'll give you Sophie and we'll get a new dog". I protested-but not too much. Sophie had been chosen by Katie and her family four years earlier because she resembled Binker and they knew she would provide the comfort when the time came to say goodbye to Binker.And she has. This is she with her green frog. What is it about animals that give us comfort and companionship? Some relate--some don't. I relate. I've always had a pet for a friend. I get so attached that each time I lost one growing up, my parents issued the edict that I could not get another, because I got too emotionally attached. I begged and wheedled and they would relent. When Katie and Rob's dad and I bought our first house, the first thing we did was get a dog. Benny the Dalmation was the first "Marley". Trouble was his middle name, and we finally had to find him another home. We thought we could survive as a family without any more pets; we were wrong.Shortly after finding another home for Benny, we gave a new golden retriever puppy, "Tessie James", our home. Because our kids knew we were push overs, there was a time when we had a virtual managerie --gerbils (don't ask about their fate), and three adopted cats. One of the cats we adopted after a neighborhood child was going door to door to find a home for a kitten. Our reputation was too public.Finally, the family of pets was narrowed to a cat and Tessie and then only Tessie. She was a dog with nine lives. My children barely knew life without her until she finally got too old to live her life happily; she was almost 17 years old when we had to say goodbye. To those who cannot relate, I should explain. The pets my children had when they were growing up taught them to care about the welfare of someone other than themselves.They nursed our pets when they were sick, Tessie was a human desk on which Rob used to do his homework. Katie slept with Tessie on the living room floor for days after Tessie had been hit by a car and couldn't' climb the stairs up to her room. For me, the act of caring for someone other than myself  is still important. But I get much more than I give.Sophie knew she had big paws to fill, and she has. My children showed me enormous love when they sensed my sorrow and knew how to comfort me. Were my parents right? Do I get too attached to my pets. Yes, I do. But it's an emotional risk I'm willing to take.
/