Shopping Cart
Your Cart is Empty
There was an error with PayPal
Click here to try again
Thank you for your business!
You should be receiving an order confirmation from Paypal shortly.
Exit Shopping Cart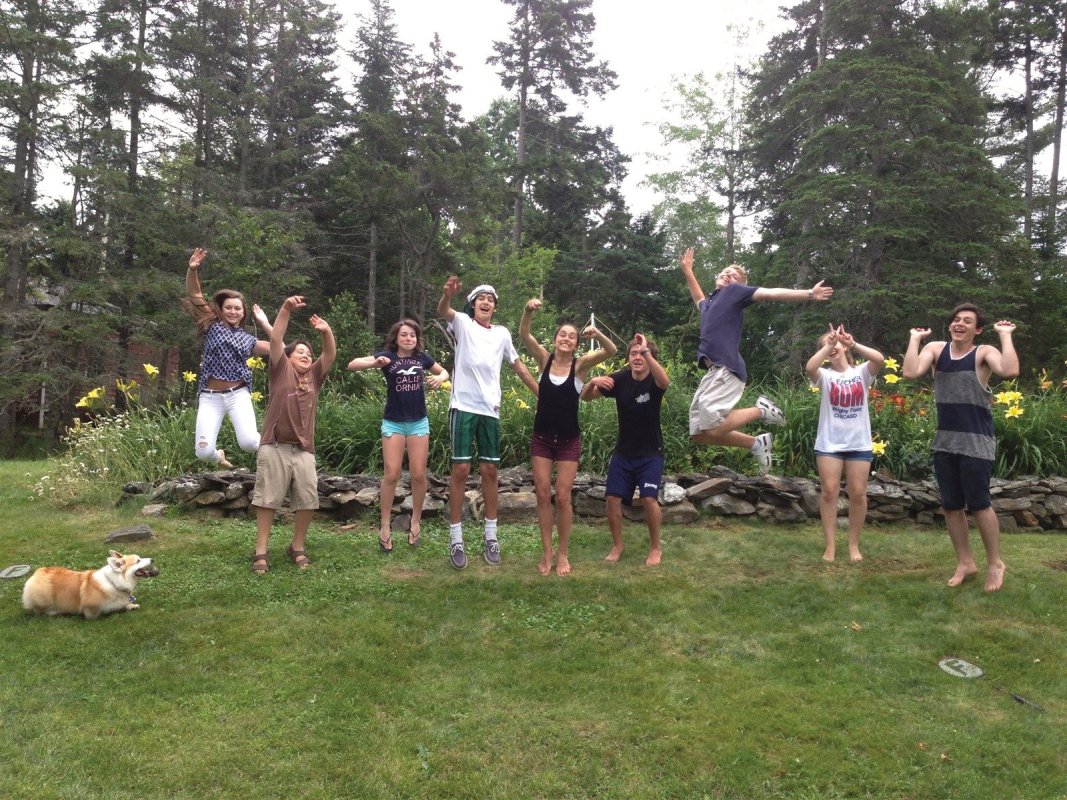 When I posted this photograph to FB, a  friend commented "Ode to joy".She was right, a lyrical poem could be written about the joy captured in this image. Nine friends and a dog had been asked by the various family photographers to gather as a group so that we could hold together a memory for them and us of the preceding days of their enjoying each other's company--laughing, boating, listening to music and playing a crazy game on their Iphones and Ipads that involved a lot of frantic shouting. Once we had them gathered, my daughter, Katie, asked them to jump. And they did and when they did-- "jumping for joy" never held such meaning.
For a week, I had the privilege of enjoying this group of friends---hearing their laughter, watching parents and children make memories together and new friendships being forged. I feel younger, lighter, and happier just having been a tangential part of their summer fun. Their joy was contagious, and this photograph will help make the feeling permanent.
Fifty six years separate the youngest and the oldest participants in this week of fun (I being the oldest). The whole experience helped convince me (I didn't need much) that one of the best things in life is mixing generations--not separating them; at least making the goal of one generation learning from the other and sharing their joy.
/