Shopping Cart
Your Cart is Empty
There was an error with PayPal
Click here to try again
Thank you for your business!
You should be receiving an order confirmation from Paypal shortly.
Exit Shopping Cart
| | |
| --- | --- |
| Posted on November 11, 2012 at 11:36 AM | |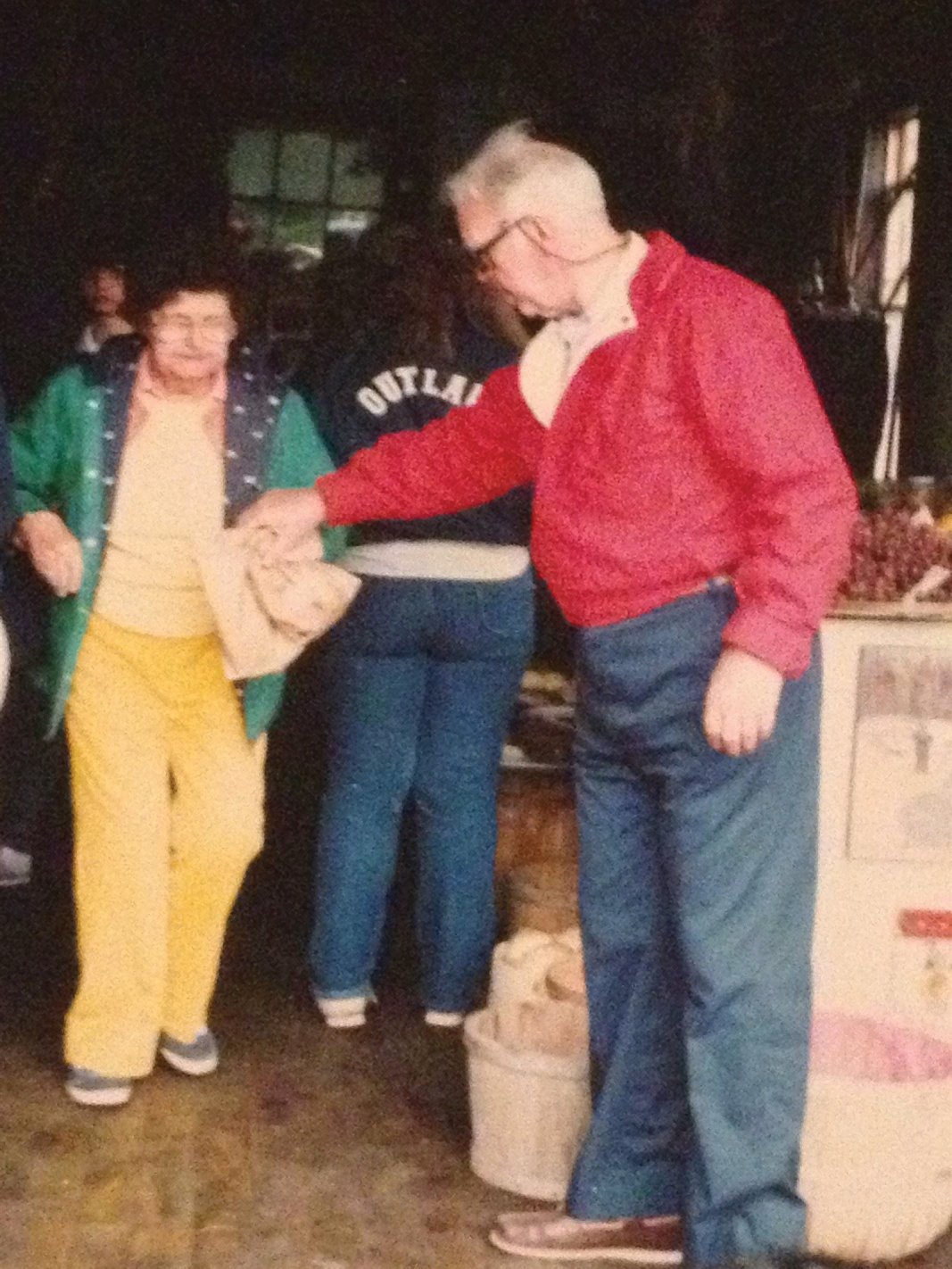 I began my day by looking up favorite Thanksgiving recipes and soon found my head filled with a flood of holiday memories.They started with my parents and how they made them all special.The images rivaled Norman Rockwell themes--father sitting at the head of the table with the ancient carving knife and steel (I used to love to watch my father sharpen the long knife  before surgically carving whatever roast was before him).My mother would have set a beautiful table and prepared a scrumptious meal. I can still see the eager family faces calmly waiting to dig in after my father said a gentle grace.
I wrote a chapter about my parents in Above & Beyond Wellfleet; they shaped my happiness and forged my ability to withstand sadness.They were able to influence me so positively, because they were good people--but it was always the abiding love that they had for one another which was the greatest gift.
This photograph is badly in need of photo shopping. While it isn't a perfect photograph,it is a perfect view into who they were as a couple.I've saved this photograph as a treasure.My parents were in their 80's when it was taken, and they are coming out of one of our favorite farm markets (the School House Farm in Maine).My father is doing what he always did, watching out for my mother's well being.She was not steady on her feet and neither was my father--but they held each other up--always had.I don't know how I had the good sense to take the photograph.I don't ever remember taking my camera to the farm market, but this day I caught their hands together, my mother's determined face, and my father's first thought--protecting my mother.

I miss them.But I am grateful for the lessons they taught.They gave me the true recipe for what Thanksgiving is all about--eternal love.

Categories: family
/