Shopping Cart
Your Cart is Empty
There was an error with PayPal
Click here to try again
Thank you for your business!
You should be receiving an order confirmation from Paypal shortly.
Exit Shopping Cart
| | |
| --- | --- |
| Posted on July 1, 2013 at 10:46 AM | |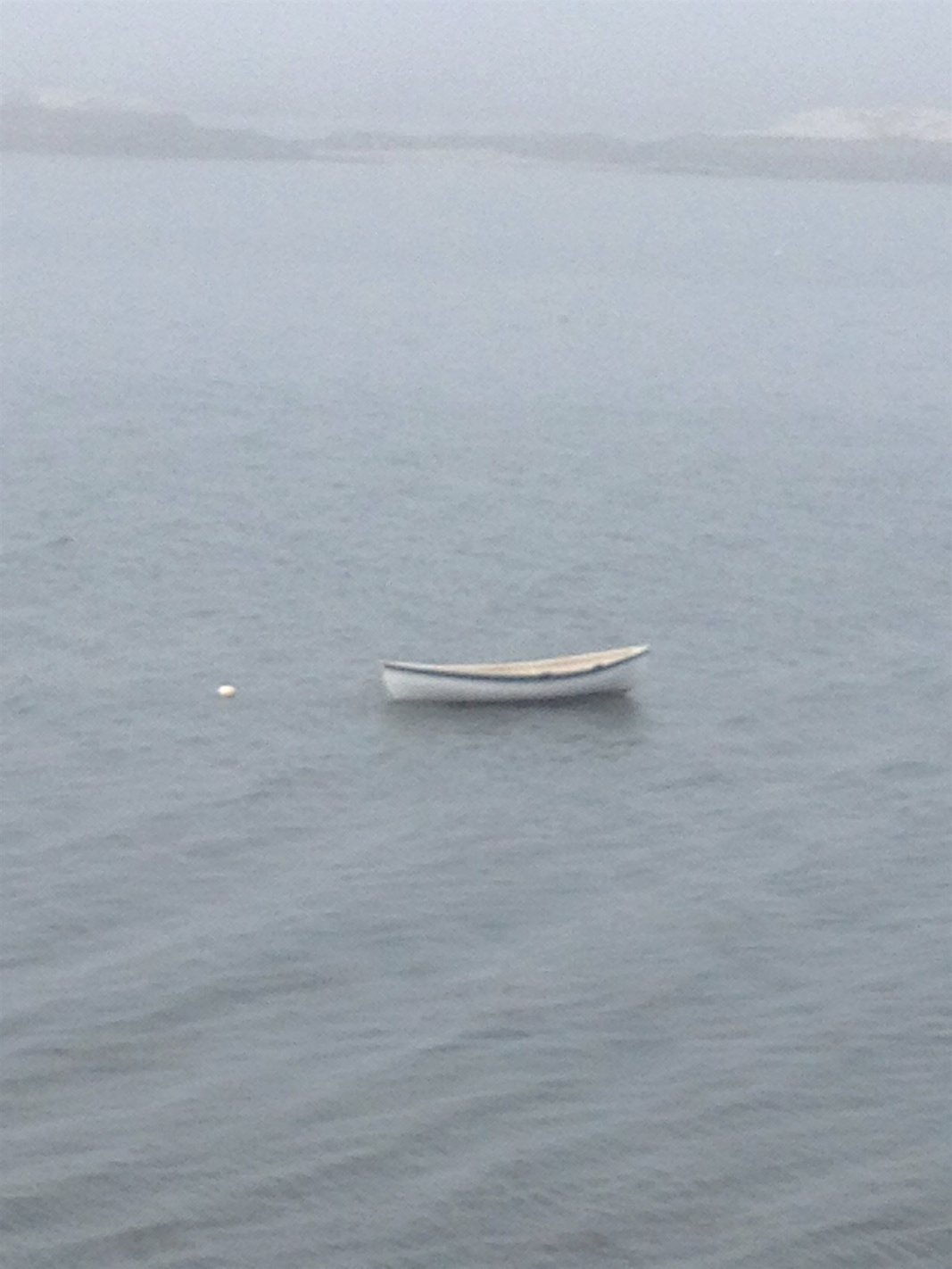 In Kenneth Grahame's beautiful book, The Wind in the Willows (a CBW favorite) The Water Rat says to Mole, "There is nothing--absolutely nothing--half so much worth doing as simply messing about in boats."
Ratty was right. My head is full of memories of watching my children, Katie and Rob, learning to maneuver the outboard motor boat, doing shallow water drills. Until they mastered the technique, which was watching for rocks, cutting the motor and tipping the motor up out of the water, they couldn't get their "captain's license", until they could do that without hesitation. They each  passed with flying colors and now they will begin the training process all over again with their children.
Our Maine cottage is the perfect (well almost perfect, there have been some adventures) training ground. The Bay is protected by a series of nearby islands-so boundaries are established for first solo voyages. A dinghy is tied up on shore to hop into if a problem seems to be developing. One might guess that the grandmother's eyes (that would be me) are always on the lookout.
The motor boat is the "let's go on a picnic or fishing" boat. The dinghy is like the "training wheels" boat. BUT the boat that means the most to our family is the boat in this photograph. It is a Jim Steele Peapod. Steele was considered to be one of the best builders of small wooden boats on the coast of Maine--by which that pretty much means the whole wooden boat-building universe.
My family had admired the beautiful boats for years. My daughter took the admiration to another level. One day when we were having breakfast at the cottage, she announced that she was going to go to Brooklin, ME, take her toddler son and find Jim Steele and ask him to build a Peapod for our family. She found his house, knocked on his door and after the proper introductions (Ethan's smile helped), she asked Mr. Steele if he would build a Peapod for our family. She explained that the Peapod would honor her and her husband's anniversary and the Peapod had long been a dream of her grandfather's and her recently deceased stepfather. He was kind, but allowed that he was retired. Katie gently kept the conversation going. Finally, Jim said, in a very measured Maine way, perhaps if you wrote me a letter and explained why the Peapod would mean a lot to you, I will consider it.
Done. Katie came home, told the story and said "mom, time to start writing." I did. Jim Steele read the letter; he built a Peapod for our family. He and his wife delivered the Peapod to us the following summer, on a perfect day--cool, crisp, bright sunshine--Northwest wind. We sat on the porch with his wife Pamela, ate tomato sandwiches and watched his creation bob up and down in the water.
We knew that we would always treasure this boat and be grateful to this master builder. We did not know how much we would treasure the moment of sharing our time with him on the porch. He died several years later--too young at 70.
Jim Steele built 178 Peapods. Ours was one of the last. Katie had the foresight to ask him to put a brass plate on the inside of the boat, detailing the provenance. One wooden boat admirer (Bob Barancik) wrote after Jim Steele's death--a national treasure is gone. But not his boats. They will outlive anyone reading this column by at least a century or two." 
The Peapod is a worthy boat as well as a beautiful boat. Several years ago, it carried a friend and me all the way around Friendship Long Island--emphasis on the word LONG. We started out on a rising tide, beautiful sunny day and came home at low tide with threatening thunderclouds and rain. Don't ask me what I was thinking. I won't do that again. But I will row to my heart's content nearer to home, I will watch with pleasure the boat filled with grandchildren and family. And just as lovely--I will watch it sit in the water, as a beautiful piece of art, honoring the legacy of  a kind, generous and brilliant man.
Categories: maine cottage
/