Shopping Cart
Your Cart is Empty
There was an error with PayPal
Click here to try again
Thank you for your business!
You should be receiving an order confirmation from Paypal shortly.
Exit Shopping Cart
| | |
| --- | --- |
| Posted on August 12, 2013 at 10:44 AM | |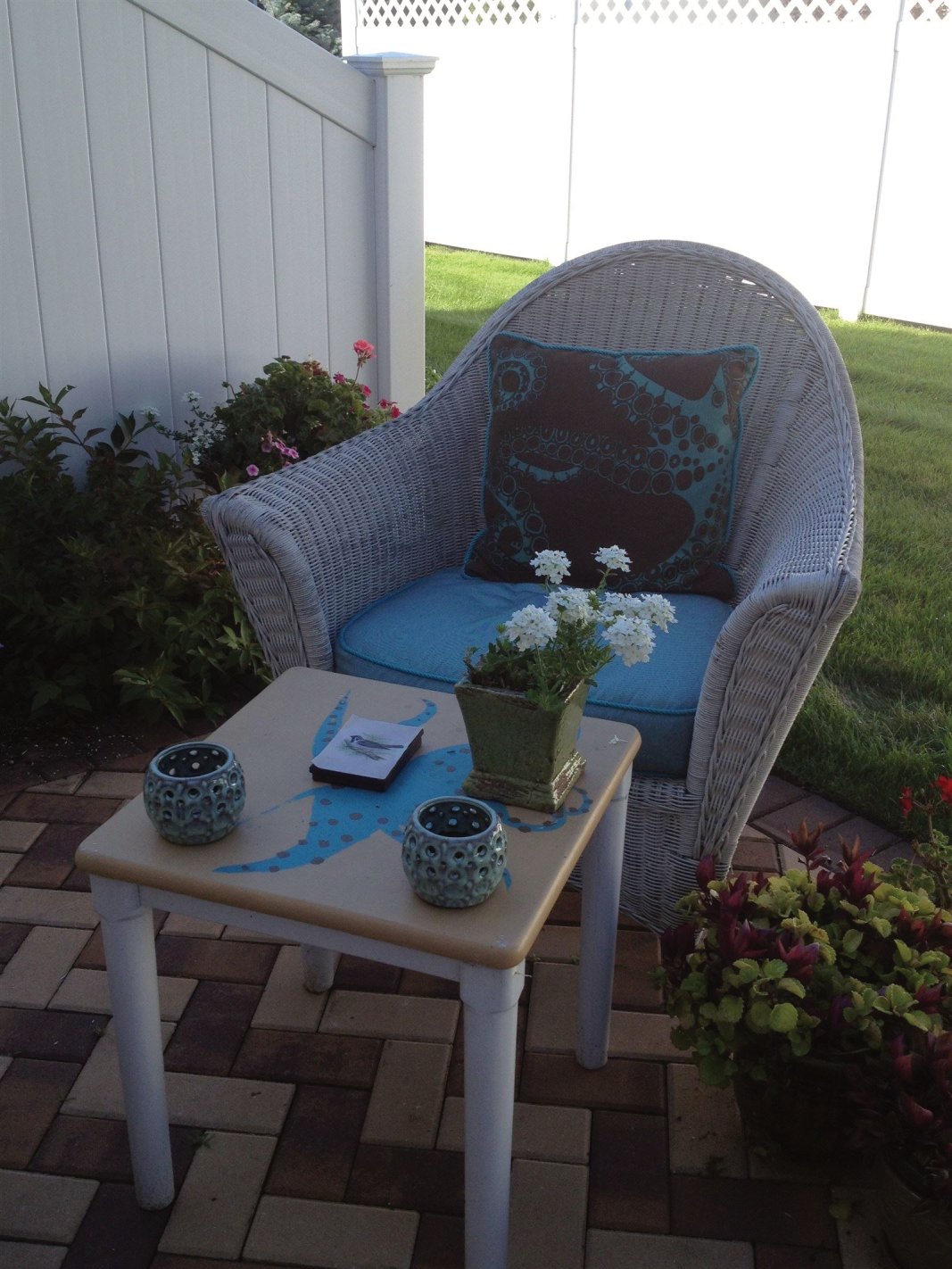 A humming bird visited me on my return home from Maine, attracted by the flowers on my patio. He/she comes by nightly now around dusk. Two nights ago, I sat poised with my camera to try and capture my new friend hovering--I failed.
Sitting still waiting for his/her return, I thought about how good it was to be back in my home after having spent a glorious half summer with family and friends at the Maine cottage. I leave there reluctantly, but it doesn't take me long to realize how incredibly fortunate I am to have a home I love.

I call it my nest. 
The first chapter in Above and Beyond Wellfleet is dark--it was the hardest chapter to write, because the world I recounted in that chapter was filled with foreboding. I felt terrorized (not too strong a word) about not being able to focus on my future positively. I was stuck --mentally and physically.
My family and I moved quite a bit when I was growing up, and no matter how insecure I felt moving to a new place, I always felt secure in the homes my parents created. As an adult after marriage, I moved into new homes five times. I remember each lovingly.

So I was shocked to discover that the home on Cape Cod that my husband and I cherished turned into a haunted house for me after he died. I write that I tried desperately to love it again, but each day we quarreled.  I moved furniture, I bought two cords of wood for the fireplaces, always having been comforted by the warmth and light of fire. Nothing worked. The luster of the beautiful house was irrevocably tarnished.

I sold the house--and I did it abruptly and in the opinion of most way too soon after having experienced a dramatic loss. But I could not feather this nest--this nest that held my husband's and my dreams--which without him had turned to nightmares.
These are strong words I write. They reflect the value I place on my home. When my husband was going through a year of Interferon treatment for his Melanoma, we sold our family home in Rochester  (the Cape house was our retirement home) and moved into a one bedroom apartment. The apartment was different from what we had been used to. One night, we had friends over for dinner--they were not only worried about my husband's health, they wondered how we were adjusting to our new and very different living environment. I overheard Larry say to them when they asked how we were, "Connie has made us a home here."

A home. A place where it doesn't matter the elegance or fancy address. It matters that you wake up and go to bed peaceful in the knowledge that you are safe and secure. A place where hummingbirds might stop by for a nightly visit.

Categories: home
/