Shopping Cart
Your Cart is Empty
There was an error with PayPal
Click here to try again
Thank you for your business!
You should be receiving an order confirmation from Paypal shortly.
Exit Shopping Cart
| | |
| --- | --- |
| Posted on October 7, 2013 at 11:51 AM | |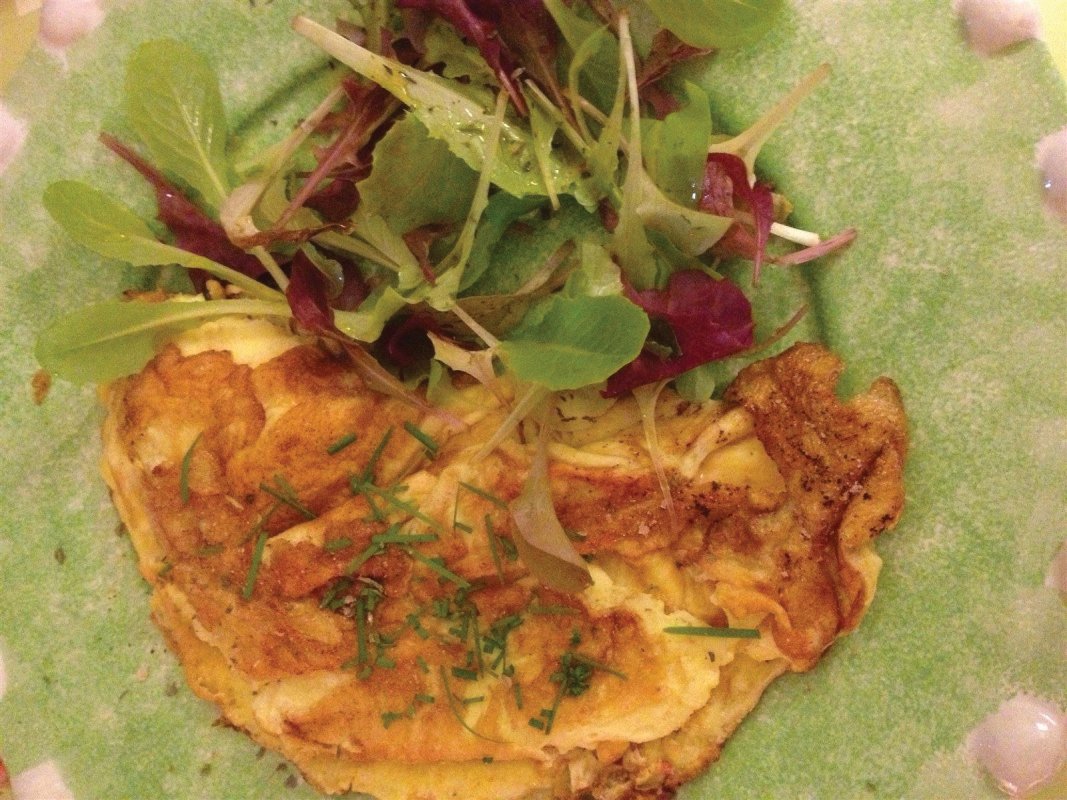 I started reading this weekend Dearie  The Remarkable Life of Julia Child by Bob Spitz; it's wonderful. It is more than I imagined. I thought I was going to be reading another story about how Julia Child revolutionized how we cook. Even how she is obviously the reason why watching cooking shows on television has become a national past time. I like to cook, my husband Larry--not so much. He could make a mean peanut butter and jam sandwich and excelled at fresh-squeezed orange juice--but that was about the extent of his prowess in the kitchen. But we both used to love to watch Emeril Lagasse's show on the Food Network and the phrase "kick it up a notch" became a family favorite. Even when Larry was weak towards the end and food wasn't so appealing, we would still entertain ourselves watching Emeril.

That's how I viewed Julia before I started reading this book. I thought she kicked cooking up a notch and taught women how to be more inventive in the kitchen. I never realized before reading Dearie  that she grabbed the attention of women in the early 1960's, much in the same way the Women's Liberation movement was opening our eyes. Here's an excerpt from  Dearie

"The story of her emancipation and self-realization runs parallel...to the struggle of post-war modern American women: the dearth of opportunity available to her, the lack of respect for her untapped talents, the frustrations of the educated housewife who felt bored and trapped by the traditional role that had been handed to her by the tedium of housework, the demands of motherhood, being the perfect cheerleader, the perfect hostess...The domestic life of that era was fraught with dissatisfaction."

In the book, Spitz quotes journalist Laura Shapiro "Homemakers read the Feminine Mystique for the same reason they watched the French Chef. They had been waiting a long time and they were hungry."
WOW! Those words blew me away. I never made the connection. I married my first husband in 1967 two weeks after I graduated from college. I was one of the homemakers described in the earlier paragraph. I loved my children with all my heart, but I felt like a duck out of water most of the day. I was confused about why I went to college and what I was doing with that education on a daily basis. I was not a good homemaker, so bad at keeping up with the laundry that one day my husband had to wear his jock strap to work because he had no clean underwear.

In my mid-twenties with two children who were two and five years old, I started to volunteer at our local political headquarters. A few hours a week turned into a paid position, and from there I went on to build a full-time career.

Did I know then that Julia Child was one of my heroes along with Betty Friedan, Gloria Steinem, and Marilyn French? No, I did not. But in retrospect because of reading this book, I now know she was. 
I did like to cook. I did not like the other aspects of housework -obviously! I recall getting Julia's books at the library and being charmed by watching her on PBS. The apocryphal story about her dropping a turkey or chicken on the floor during a televised episode was actually Julia flipping a potato pancake in the air and a portion flew out of the pan--she patched it up. The best thing that came out of that incident was her legendary remark "if you're alone in the kitchen, who is going to see."

I was fortunate to see Julia in her eighties speak at a luncheon in Rochester, NY. I got to shake her hand, but now I wish I had been able to thank her for more than helping me to become a better, fearless cook. I wish I had the chance to thank her for helping me to become a better, fearless person.
The image in this post is Julia's omelet. A staple in my kitchen--a kitchen which now provides sustenance for mostly me. I have it at least once a week. I found out from reading Dearie --Julia made this omelet in her first appearance on WGBH-TV on a science show in 1962. The show that launched her career and changed how we cook forever.

Categories: beginnings, recipes
/