Shopping Cart
Your Cart is Empty
There was an error with PayPal
Click here to try again
Thank you for your business!
You should be receiving an order confirmation from Paypal shortly.
Exit Shopping Cart
| | |
| --- | --- |
| Posted on March 12, 2017 at 1:01 PM | |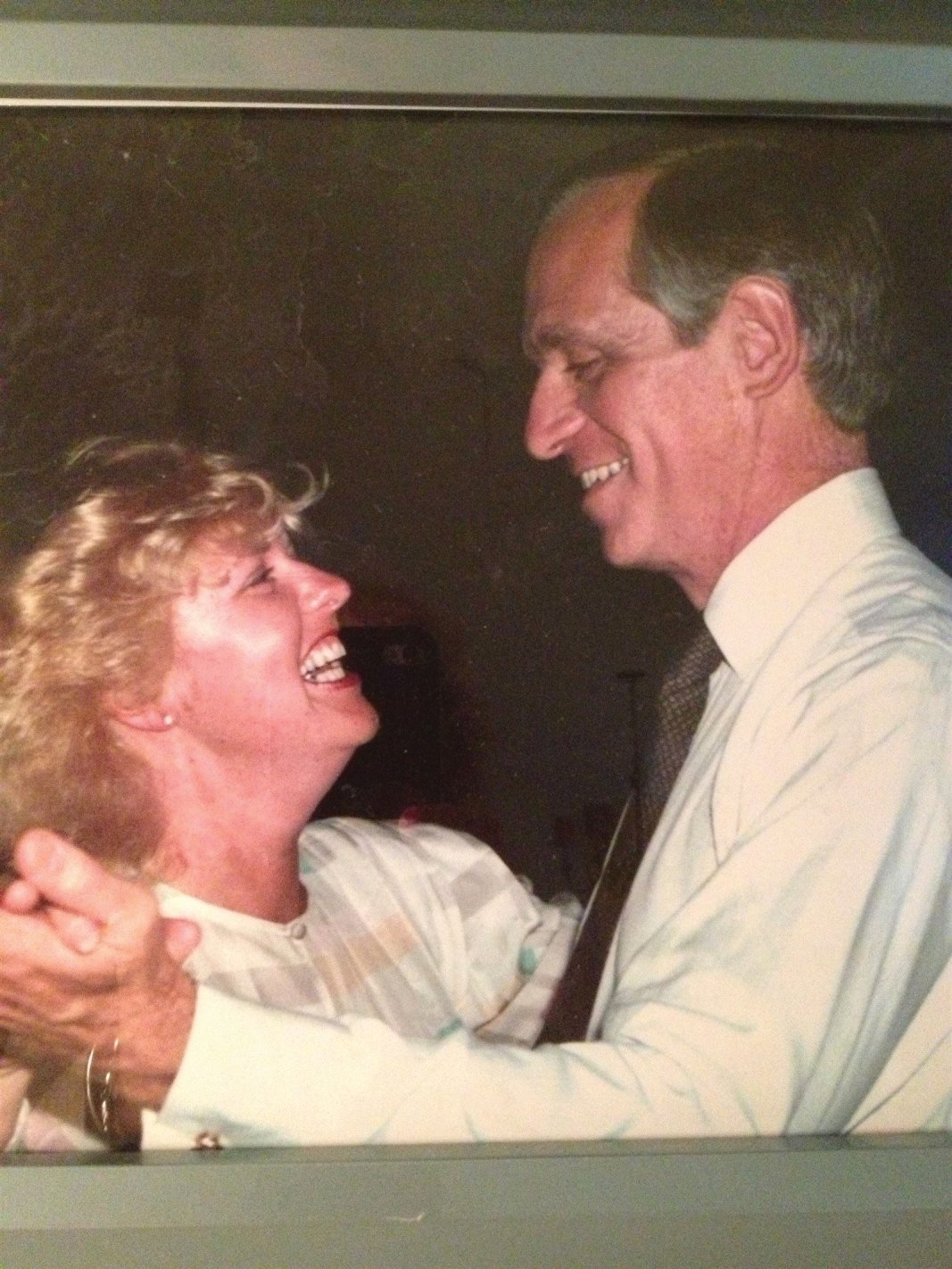 It's been three years since I've added a blog post, but today I am beginning again.I am writing this in honor of my husband, Larry.Who battled cancer for 4 1/2 years with that same smile you see on his face in this photograph.What prompted me to go to my writing desk this morning was a comment I just read in a NYTimes story written by a husband whose wife has cancer.
He related how the pill his wife takes was $400 (a pill) from Novartis.The first year she was able to get assistance from the Novartis Foundation.But last year her application was denied.The Affordable Care Act (Obamacare) gave significant relief in helping to pay for this pill that is helping her, but they are will see no such help for what is currently being discussed as an ACA replacement plan.The last sentence that he wrote in his comment was "if (won't write name) passes we will either go bankrupt or my wife will die.It's as simple as that."
I do not know this man who wrote that comment and wondered if I should share his words, but I recognized his pain and worry. I shuddered when I read it, recalling a dark night over fifteen years ago standing in front of CVS prescription counter being told that the medication my husband had been prescribed would cost $9000.I nearly fainted, but knew I had no choice but to get out my credit card.Just a tiny bit of humor--I remember saying to the pharmacist who was receiving no pleasure from having to tell me the cost that maybe American Express could do a commercial on this-the no credit limit card.
I paid for the pills and never told Larry about how much they cost.We didn't keep secrets from one another, but this was a good one to keep.
I knew I would do what I had done for the past four years, while Larry battled physically, I battled with insurance companies.I won this battle with the help of his doctor who had no idea the pills cost that much (a problem right there). 
The point is when your family member is sick and requires medical help, you do not ask questions, you can't say, "we can't afford it." You just say "yes, please do everything you can do."
I don't mean to be maudlin, maybe that's why I stopped writing this blog. But I'm back.
It's the human story that keeps us kind.
I will keep the husband and wife who are facing an uncertain financial and medical future in my thoughts and pray that those who can help them will by passing healthcare legislation that is kind not cruel.
Categories: kindness
/